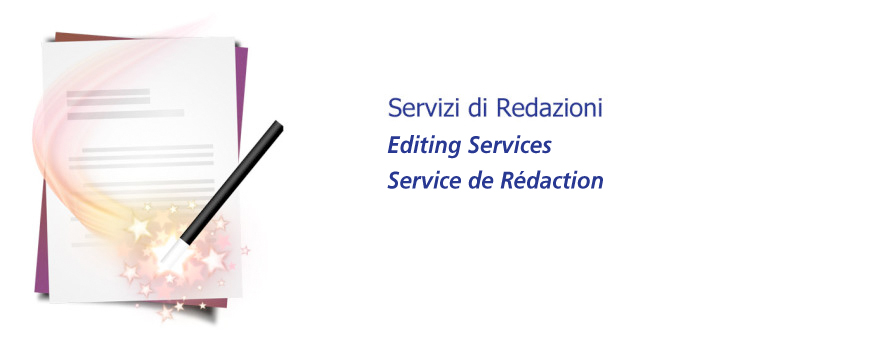 Editing Services
We write and edit books, presentations, websites, documents, letters, manuals or blogs according to the following rules:
Objective: depending on what you wish to achieve with your text, we can be informative, persuasive or funny.
Audience: who are your readers and how can we satisfy their needs and to which extent should we be formal or informal.
Clearness: we make sure your readers are able to understand your texts.
Uniformity: we stick to the theme, are consistent and always try to provide supporting elements.
Consistency: we provide a well-structured text that flows smoothly and that logically moves from one idea to the next.
Correctness: we are careful to provide grammatically correct and error-proof texts: free of typos and spelling mistakes.
Traduzioniclick has a proven track record and experience in drafting or editing books, letters, legal documents, children's books, manuals, product labels, blogs and websites.
For more information on our services, please contact Traduzioniclick.