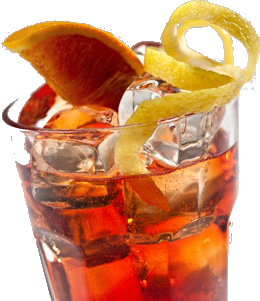 The Italian people have been renowned little trendsetters since the beginning of times, from the ancient Romans to the most famous stylists of the fashion world. It's almost as if they are born knowing they have to come up with yet another great invention. And… one of my favorites is none other than "aperitivo time."

Many define an "aperitivo" as a before dinner drink, so in some ways, it could be comparable to the American "happy hour." However, in Italy, an "aperitivo" can be consumed both before lunch and dinner on any given day of the week. Literally, it owes its roots to the Latin word "aperire" meaning "opening"; a somewhat new and tempting way to acquire appetite before eating a meal. I think it was merely created so that Italians could have yet another excuse to come together and socialize with friends, family and strangers and to remember life is about living, enjoying and sharing happy moments with each other.

This Italian tradition is quickly gaining popularity throughout the other European countries. Although you can have an "aperitivo" in any of the Italian bars or cafés, you'll only be able to have one in the top or most exclusive ones abroad. And that's when you know a trend has been established!

This popular Italian tradition was invented by Antonio Benedetto Carpano, founder of the drink "Vermouth" (now exclusively produced by Cinzano and Martini & Rossi), at a time when the coffee fashion was at its peak, in 1786; especially in the cities of Turin, Genoa, Venice, Florence, Rome, Naples and Milan. Nowadays, the most popular "aperitivo" drinks include Spritz, Negroni, Aperol, Martini, Vermouth and wines, but any American or South-American cocktail, such as Long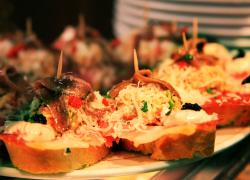 Island Ice Tea or Daiquiris are also welcome. Furthermore, any non-alcoholic cocktail or drink is also considered to be an "aperitivo" if consumed before lunch or dinner. 

The best part about "aperitivo time" is that these drinks are generally served with an array of snacks, such as raw vegetables, bruschettas, various types of breads, olives, cold cuts or mixed specialties in little glass jars. Therefore, the modern version of this "aperitivo time" really tends to fill you up rather than to entice your appetite! Indeed, all these yummy mini snacks are often so tempting and filling that people end up skipping their main meal altogether, especially at lunch time! 

So see! Even if you are traveling through the great Italia on a tight budget, "aperitivo time" will allow you to have fun and to fill your little tum tums for just 4 bucks a drink! This way, you'll be able to get more shopping done or to stay in a nicer hotel than planned! 

Ok everyone, the time has come for me to close and to rush down to town to have my very own favorite "aperitivo" drink, Prosecco, with my friends. Enjoy your "aperitivo" and cheers to all!